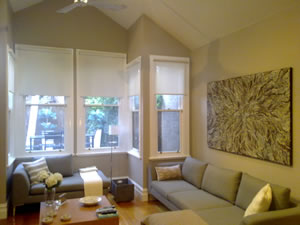 Interior House  Painting
Interior House Painting, not only painters, but much more. The owner chose the paint colours based upon a recently purchased painting. The room simply had to go with her new acquisition. Well you can always repaint a room, a good piece of art will last a lifetime! That's what we as Interior House Painters do.
House Painting, takes a little more than just painting the interior of your house. Most importantly it's your home that's getting painted. We treat your home like our own homes, why? Because it's your home and not a building site. We'll take care of not just the painting, but your belongings.
Yes, we do ask you to remove the delicate and expensive items. We do ask you to get your home ready for the painters. Whilst we can usually help with the bigger furniture items, we are not removalists, because we would like to get on with the painting.
Paints Used:
Dulux Wash & Wear Flat – Sandy Day ¼.
Dulux Wash & Wear Low Sheen – Sandy Day.
Super Enamel Dulux Semi Gloss – White.
Customer Quote:
"Chris was great to work with again! Nothing was too much trouble, including repainting the lounge room twice when I changed my mind about the colour. What I'm most impressed with though is the quality of the job that Chris does – his attention to detail is fantastic. I'm a repeat customer and wouldn't hesitate to recommend Sterling Painters."