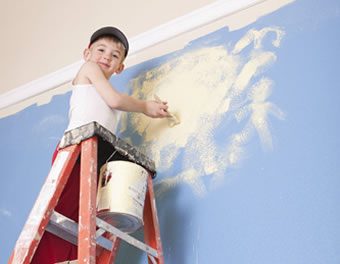 What is a Professional Painter?
What is a professional painter? Now there's a question!
Neat and tidy or looking like a can of paint has exploded over them! In my mind the answer is simple, if the painter has paint all over them then chances are there's paint all over your house, and not just the bits you wanted painted!
Surely if you want a neat and tidy paint job you employ the neat and tidy painter. It's your house. Simple.
However, there is a bit more to it than that:
Unfortunately Painting is a career that most people think they can simple just do. I walked passed Bunnings once – therefore I'm a painter!
Qualifications and Experience really do matter, as in any business. You should always check on these things. Ask the questions.
Now I'm a member of the Master Painters Association, which means I have to be Qualified, Experienced and Insured…
Insurance: Now the thing with life, stuff does happen that you didn't want to! Insurance means it's much less hassle. See first paragraph for example.