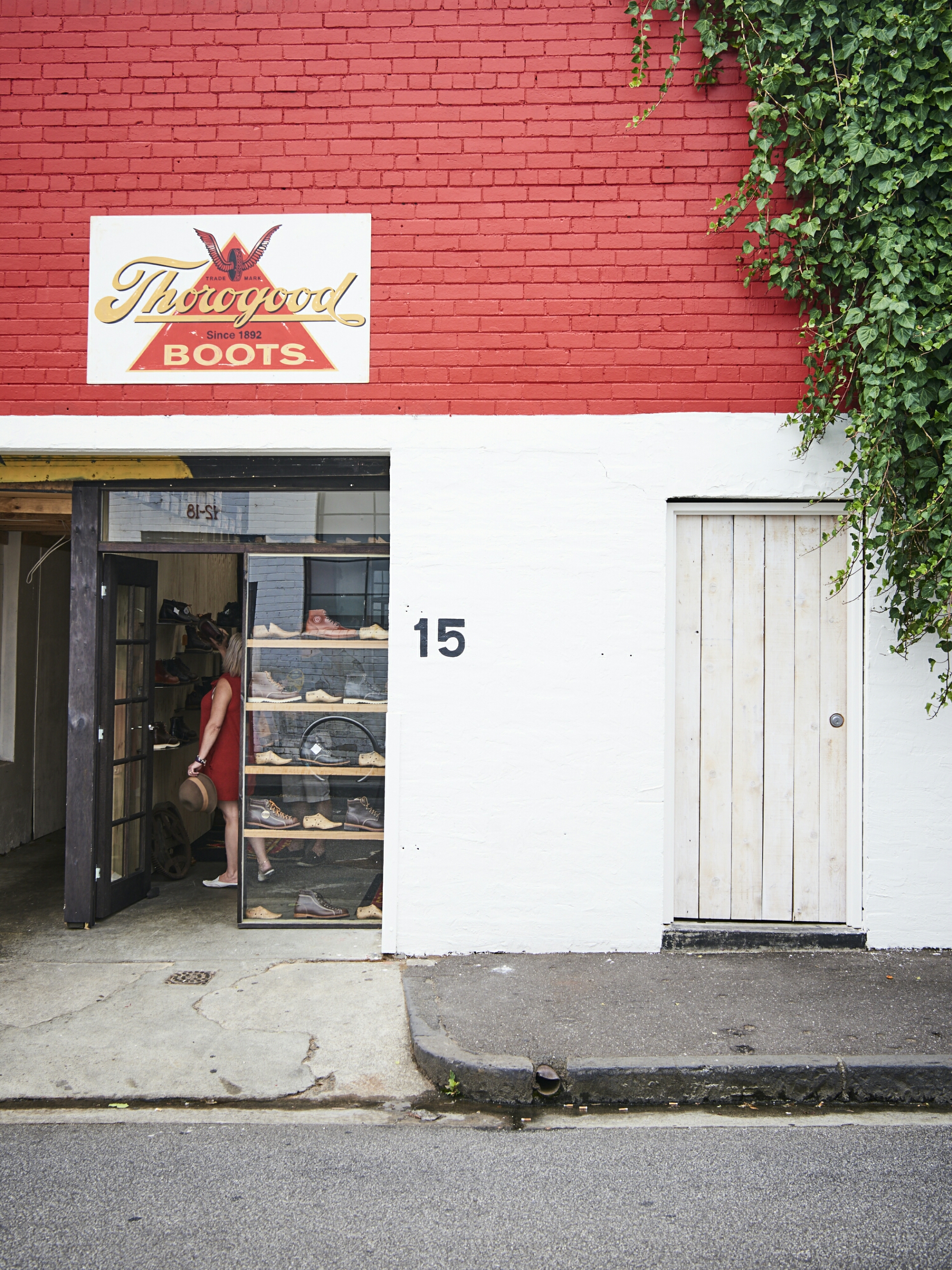 Retail Painting. South Melbourne
So now we know where to get our Thorogood Boots from. South Melbourne, incase you weren't in the know! 'Retail' Painting and we'll 're-tell' you where to go!
Occasionally we get asked to paint retail spaces, exhibition sites etc, it's good to keep things fresh and broaden your horizons. More details Sterling Retail Painters.
Painting a commercial space is always a little forward thinking. Newer ideas are generally used, this isn't someone's home afterall. And as so, sometimes the interior designer has pushed the boat out. We've painted offices too, however these can be much more sober. Because working in a bright and fucky space maybe too much for some!
Yes we know that one of the paints is Antique White USA. But the Symphony Red, well we don't use that everyday. Working with such viabrant paint colours can be problematic, and can result in many coats of paint. Why? Because it all depends on the base of the paint it's made from. Yes there are many different base colours, not just white, that the end colours are made from .
Exterior Painting, Paints Used:
Dulux Weathershield low sheen Symphony Red.
Dulux Weathershield low sheen Antique White USA.
A custom stain was used on the door.
For more images:
jasonreekie.dphoto.com/folder/a5643g