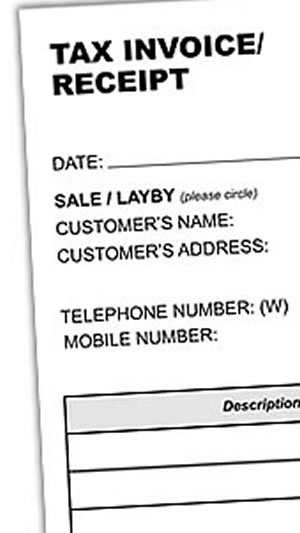 Detailed Painting Quote
Now let me get this right you're going to give a man lots of money for a figure on a piece of scrap paper! where's your Painting Quote?
Or here's the one I love, he's got a calculator and punched in some numbers, taken a deep sharp intake of breath, and shows it to you looking disgusted in the opposite direction, tutting!
Here's what HAS to be on a painting quote:
Contractors complete details. i.e.
Name
Address
Home phone
Mobile phone
ABN
Clients full details, that's you.
The Painting Quotation should include:
1.  Scope of works. This clearly identifies items to be painted i.e. walls, ceiling, windows, doors etc
2.  Specification. This section identifies areas such as the Preparation required i.e. Sanding, filling of holes and indentations. The quote should also state if previous coatings need to be removed to obtain a sound surface before repainting and does the surface need to be washed down? i.e kitchen, wood work etc
This section should also include the number of coats to be applied, type of paint to be
Used, colour required, and the selected gloss level.
3.  Exclusions. This section identifies what is not to be painted and is just as important as the Scope of Works.
4.  Insurance. Contractors must have Public Liability and Personnel Accident Insurance.
This is for your protection in case something goes wrong.
It is important that you sight their current Certificate of Compliance.
5.  GST. Must be included in the final quotation amount