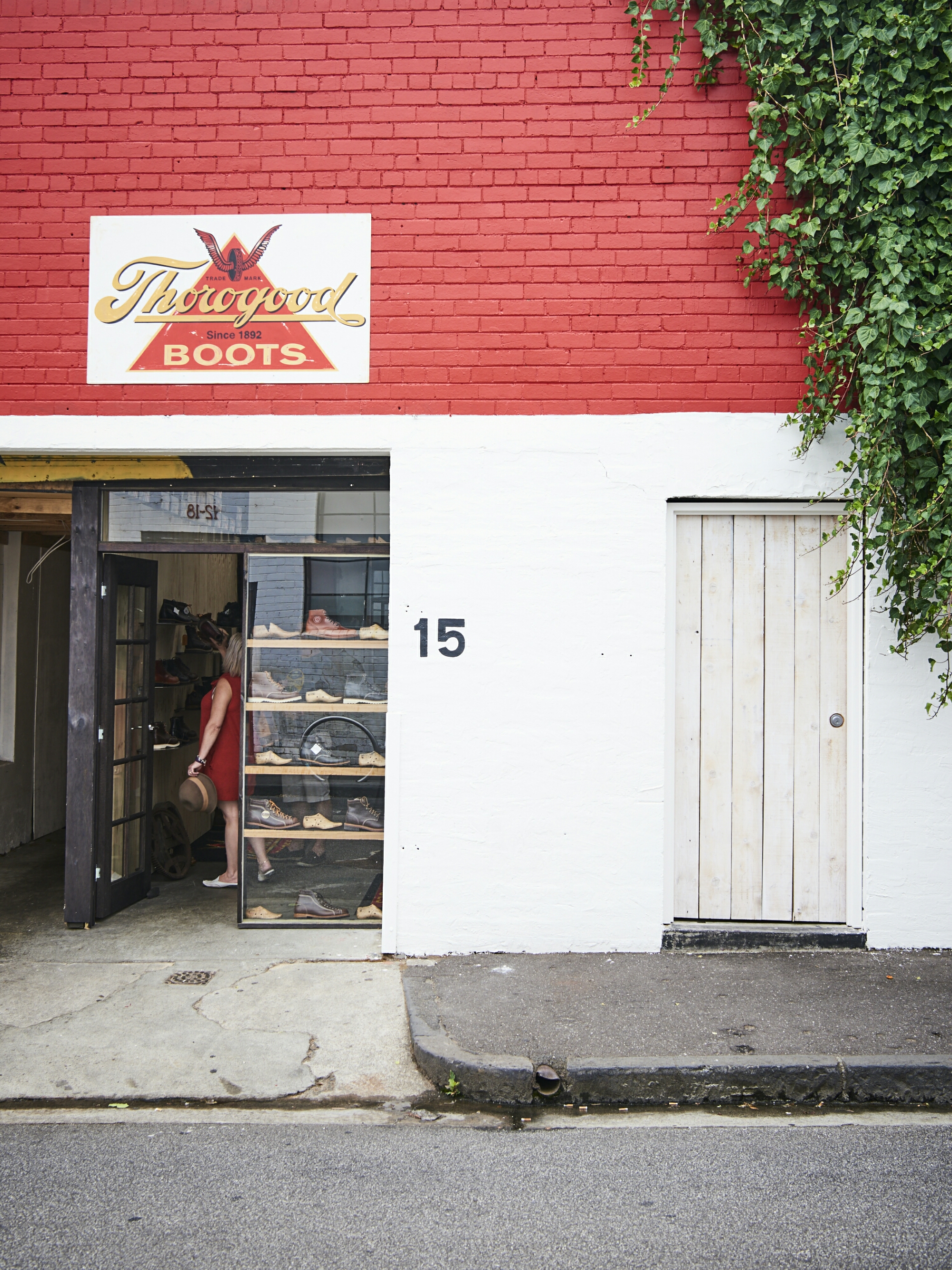 Retail Painting. South Melbourne
So now we know where to get our Thorogood Boots from. South Melbourne, incase you weren't in the know!
Occasionally we get asked to paint retail spaces, exhibition sites etc, it's good to keep things fresh and broaden your horizons. More details Sterling Retail Painters.
Exterior Painting:
Dulux Weathershield low sheen Symphony Red.
Dulux Weathershield low sheen Antique White USA.
A custom stain was used on the door.
For more images:
jasonreekie.dphoto.com/folder/a5643g