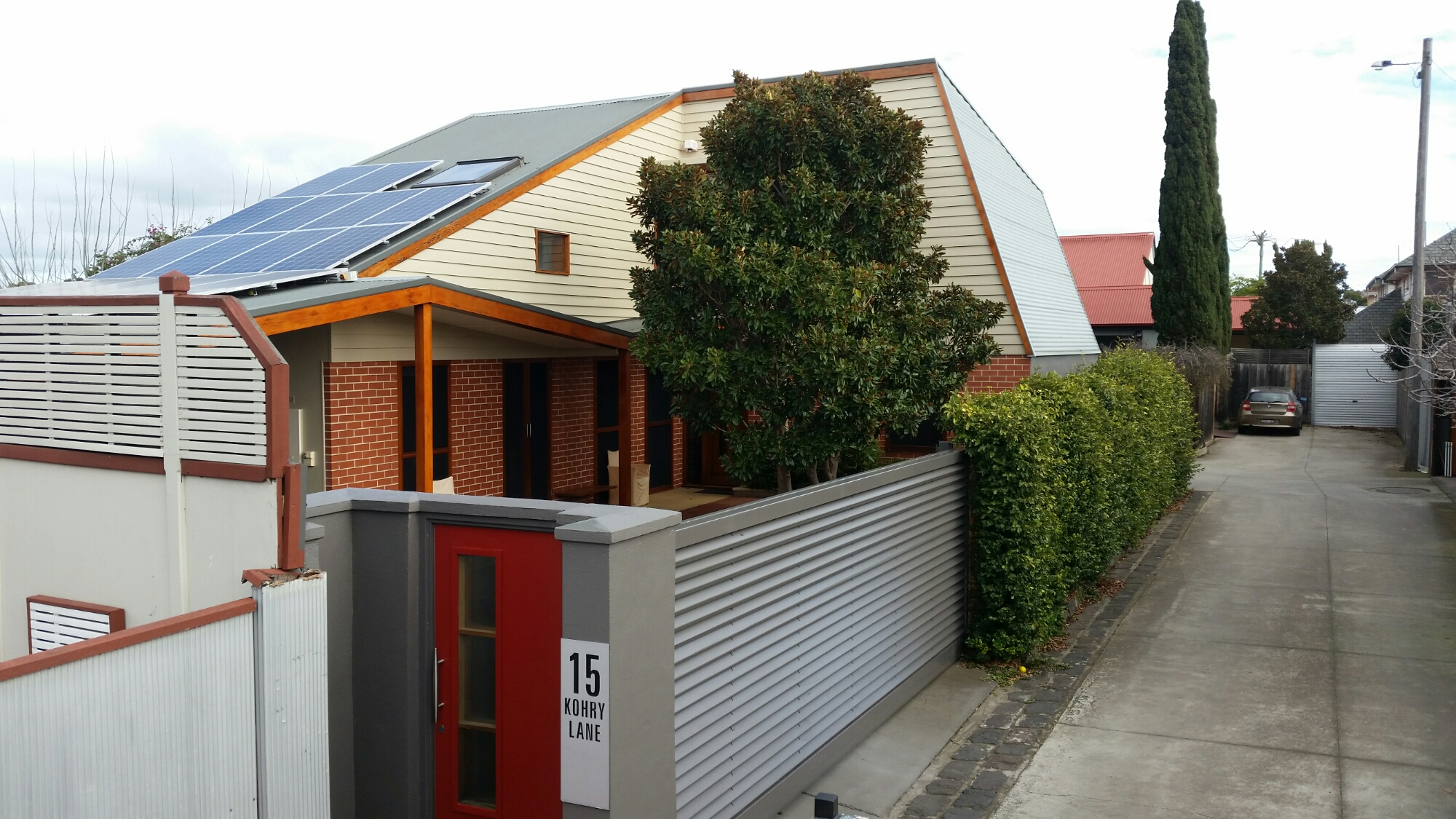 The Rain Didn't Stop Play. Newport
"Plagued by bad weather, we still delivered on time. Okay. Whilst time restraints weren't on me, I did promise the customer 'by the weekend', so we worked the weekend. Painting in the winter rain."
The Colour Consultant did a fantastic job, the house looks great, in keeping with the neighbourhood, reflects the customers' taste and best of all? It won't look dated any time soon. I can pass on her details.
Painting in the Winter Rain
We used Norglass Marine clear varnish on the woodwork, as recommended by Footscray Paintspot. Difficult to use, but I'm told, the best product for the job. Always worth asking advise.
We also used semi gloss on everything else, this provides a slippy surface that dust and moisture find hard to stay on. Gloss is even better, but maybe a little too refective!
Weatherboards: Weathershield semi gloss Self Destruct
Ceilings: Weathershield semi gloss Hogs Bristle half
Gate/Render/Fence: Weathershield semi gloss Caveman