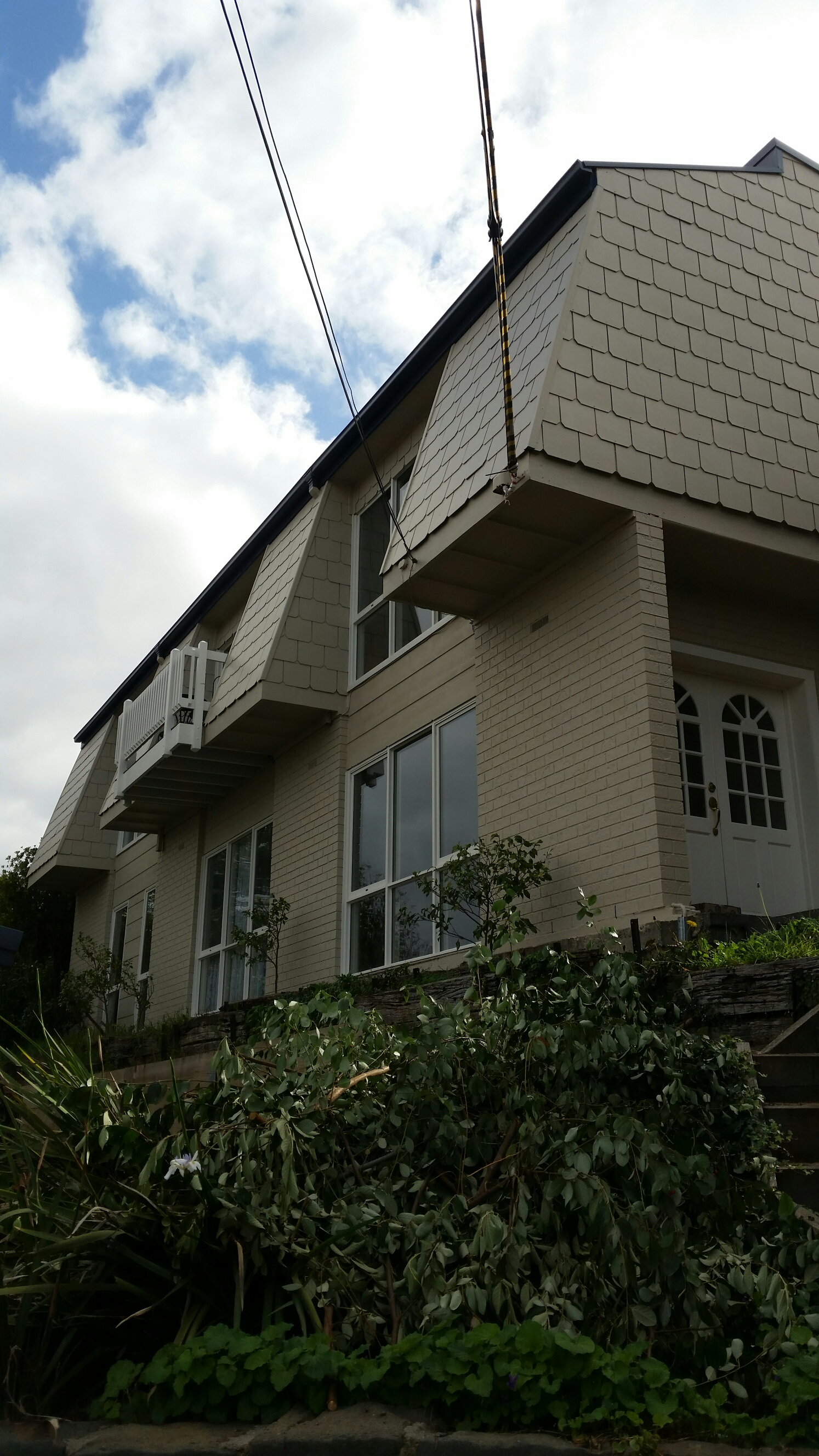 Bespoke Painters Painting – House Painters Ascot Vale
How did we get to the top of this house?
This very unique house had unique access problems too.
On the side of a hill, the area infront was muddy grass, and in some places only 2 metres of space. It would be foolish to consider ladders.
Cherry picker/Knuckle boom? Electricity wires in the way.
Scaffold, whilst expensive, was the only option in this case. Your House Painters Ascot Vale.
See Sterling Exterior Painters for more details
Weatherboards, Shingles, Bricks: Weathershield Paperback low sheen
Trim: Weathershield Hogs Bristle 1/4 strength.