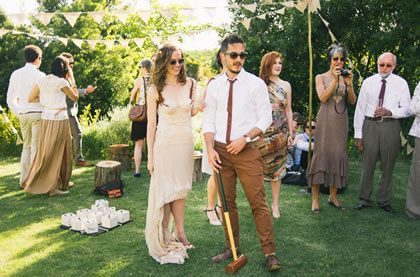 Summer's Just Around the Corner. Melbourne

You have friends around and having a little garden party, nibbles, cocktails. The sun is out, the sky is blue, birds are singing. Perfect. You notice that your friends are looking at your house but are avoiding your eye contact. What could be wrong?
That's right, your house is looking a little shabby! When was the last time you showed it any interest? Last time you had a party? Last year? Shame on you!
Sterling Painters can help hide your embarrassment, and in-fact make you the talking point of the street. 'It's true she's having the house painted, and in such lovely colours'.
Leave the entire service to us, we can provide a Decorator to help you choose colours, and sheen levels, a Handyman to do a little nip tuck and of course Painters to make your neighbours envious.