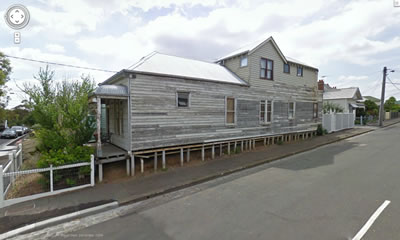 Weathered Board?
A good chance to show a before and after shot, a weatherboard rather in need of a little TLC. The pictures really do show you what can be accomplished.
This side of the house really takes everything the weather can throw at it, sun, rain and hail, so the emphasis was on protecting the property rather than just making it look  good.
All the boards were primed where needed, all the nail holes filled, all the gaps underneath the weatherboards were gapped, and the window sills were given multiple coats of paint.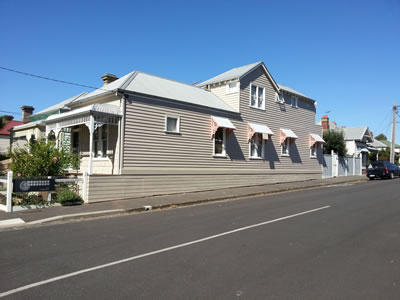 Oh and yes sanding took place between every coat, as it promotes adhesion. Using premium quality paint and other products will give this house longevity.
Weathershield semi-gloss – Warm Natural
Weathershield gloss – Whisper White