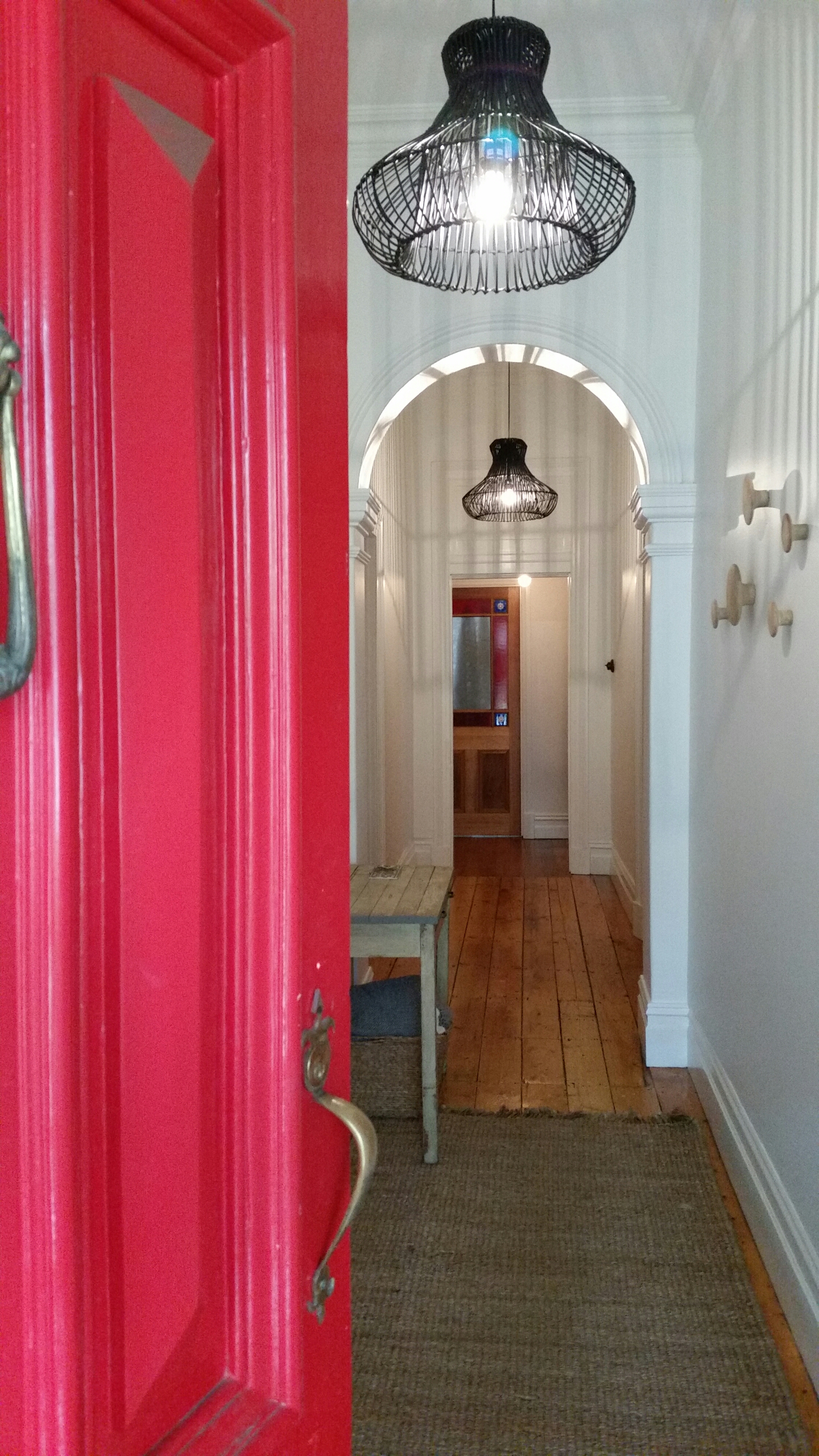 Hallway Painters – Hallway To Heaven.
A beautifully painted hallway makes the wonderful design pieces stand out. Because we're interior house painters Kensington, we're hallway painters by default. Your hallway is the first thing people see coming into your house. So it's a great way to make a first impression on your guests. Or maybe just the postman.
With so many of these Victoria House hallways, there are fancy arches, cornices, ceiling roses and picture rails, so it's easy to make a grand entrance. Whether you want to pick out the details with different paint colours. Or rely upon the shadows and the paint sheen levels. Options are a given with these hallways.
Using 'Natural White', which is a great, walm, classic and yet contemporary colour, was a great choice. Whites paints can be very hard to choose, and 'Vivid White' is a definetly a no no!
Here's some help chosing whites from Dulux. We know as painters, it can be the make or break in the painting project.
Paints Used:
Ceilings: Haymes Ceiling Flat 'natural white'
Walls: Dulux Wash & Wear low sheen 'natural white'
Trim: Dulux Super Enamel semi gloss 'natural white'
Door:Dulux Super Enamel high gloss 'red box'